Music video
distribution for all.
DistroVid is the easiest way for musicians to get music videos into Apple Music, Vevo, and Tidal and keep 100% of earnings. Be prolific.


Many streaming services now show full length videos, and having a music video can help promote fan engagement.
Post clips from your video on social media to tease songs to new listeners.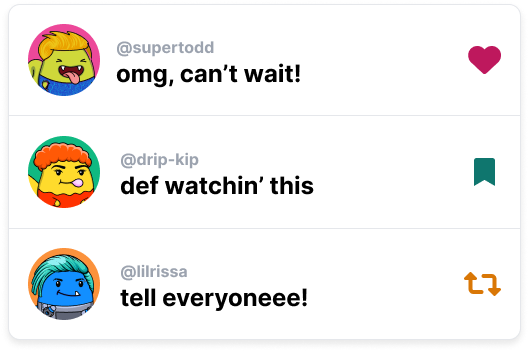 Make your music more discoverable on video platforms.
Frequently Asked Questions
But wait, can't I just upload videos to YouTube myself?
Def, but you need DistroVid if you also want your videos in Apple Music, Tidal, and Vevo. 🚀
DistroVid members get included in Vevo, which means the official Vevo watermark on YouTube. Vevo also lets people watch your music videos on different platforms including Roku, Samsung & LG Smart TVs, Comcast, and more.
Can I request a custom release date for my videos?
But of course.
How long does it take for the video to go live everywhere?
DistroVid delivers to the platforms lickity split. But then the platforms usually take anywhere from days to a couple weeks to go live.
Got questions? Get answers.
Visit our support page for more helpful tips.